Supported Charities
As a community choir and a charity, Sing! Bentley Heath are committed to fund raising for local charities, or people and organisations who work for our community.  Our annually supported charities are nominated and selected by the choir members as part of the AGM. The choir then work with the selected charities and raise funds on their behalf through concerts, collections, raffles, social events etc.
Since our first concerts in 2011, Sing! Bentley Heath have raised an amazing £26,122 pounds up to 2019 through the generosity and support of our members and audiences. In 2025, the choir will celebrate its 15th birthday and we hope to bring this figure to a grand total of £40,000.
The 2020/21 charities have now been chosen by the choir (Alzheimer's Society and the Macular Society) – both work locally in our community and we are looking forward to helping them with their work this year.
2019/21 Season Charities (Raised £4000)
The Alzheimer's Society
Alzheimer's Society is the only UK charity that campaigns for change, funds research to find a cure and supports people living with dementia today.
Dementia is the UK's biggest killer. Someone develops it every three minutes and there's currently no cure. It is scary facing up to it, but we must confront the biggest health and social care challenge of our time.
Every penny you donate to Alzheimer's Society is making sure we can be there for people affected by dementia. For every £1 of expenditure, 89p is spent on improving the lives of people with dementia. The remaining 11p is spent on supporting frontline activities.
They are the only UK charity investing in research into dementia care, cause, cure and prevention. We've committed to spending £150 million on cutting-edge research over the next decade.
Our 3,000 services across England, Wales and Northern Ireland offer information, care and support to people with dementia, their families, friends and carers.
Services include Dementia Cafés, Singing for the Brain® sessions, and Dementia Advisers, Dementia Support Workers and Side by Side volunteers who support people to keep doing the things they enjoy.
The Macular Society
With an ageing population, more and more people are affected by macular disease. It is therefore more important than ever that we raise as much money as possible to help fund research into treatments and to help find a cure, as well as continuing to provide information and support for those with macular disease.
2018/19 Season Charities (Raised £4,774)
Admiral Nurses
Admiral Nurses provide the specialist dementia support that families need.
When things get challenging or difficult, our nurses work alongside people with dementia, and their families: giving them one-to-one support, expert guidance and practical solutions. The unique dementia expertise and experience an Admiral Nurse brings is a lifeline–it helps families to live more positively with dementia in the present, and to face the challenges of tomorrow with more confidence and less fear.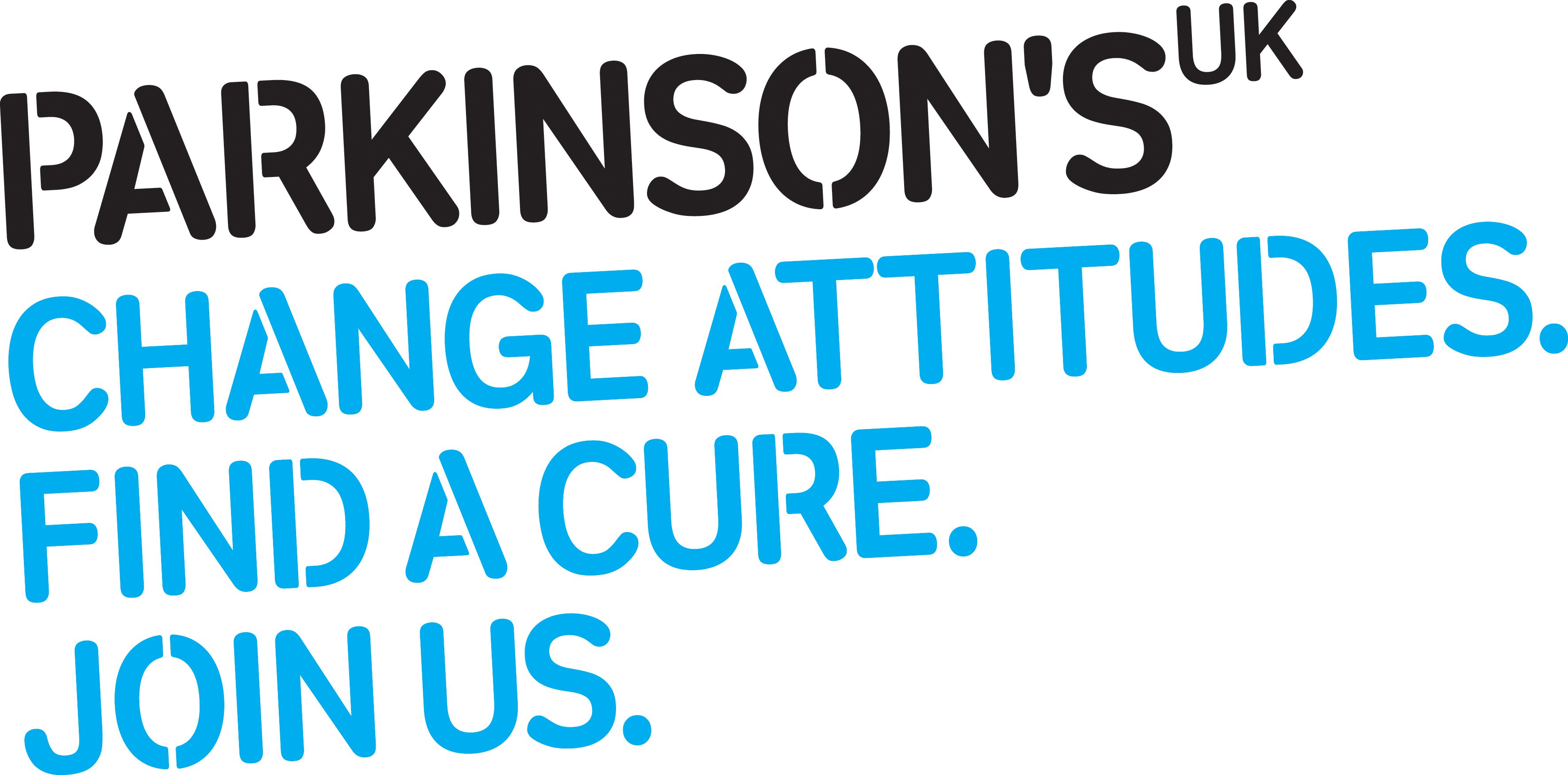 Parkinson's UK
Our local teams across the UK focus on working with the whole Parkinson's community to get the right services and support to meet local needs.
Our Parkinson's UK local teams:
create vibrant Parkinson's communities
listen and respond to the needs of local people affected by Parkinson's
identify gaps in local services
provide information, support and guidance to people affected by Parkinson's
inspire people to get involved in our work through volunteering, fundraising and campaigning
influence training for health and social care professionals and develop tools and resources to improve services
2017/18 Season Charities (Raised £4,608)
Dyspraxia is a common, lifelong difficulty affecting children and adults. It can affect many different aspects of the person's life including fine/gross motor skills, memory, perception, coordination, organisation, communication and speech. The Dyspraxia Foundation seeks every opportunity to increase the understanding of this poorly known and understood condition, making medical and teaching professionals more aware of how to support the individual. Each year the Foundation answers approximately 10,000 enquiries and distributes more then 20,000 leaflets about the condition, and they also hold regular conferences and talks about dyspraxia as well as having support groups across the UK for people living with the condition.
Men's Shed Group

Choir members have found great support in this group which has been set up for any men in the Solihull area who are: living with a terminal illness, a carer, or who have lost someone close to them. They meet weekly to share problems , activities, outings or just chat. They have the men, they have a space in the Marie Curie garden for a shed. All they need now is the shed. They are fundraising hard to afford it (and the path to it and the electrics and the furniture ….)
2016 Season Supported Charities (Raised £4,544)
Solihull Young Carers

Newlands Bishop Farm
Solihull Carers are an independent charity which has been providing local support to carers for over 13 years. They offer emotional support, carer's assessments, practical information and advice, social activities and events, a strong voice for carers, support groups, and drop-in and home visit support through our outreach services to carers aged 5 to 105, living anywhere in the borough of Solihull. Having grown and developed over the years they are now the lead agency for supporting carers of all ages!

Solihull Carers' Centre is a Network Partner of the Carers Trust and have recently achieved their Centre of Excellence status.

Newlands Bishop Farm (NBF) has been developed to give people with learning disabilities and mental health problems the opportunity to learn work based skills.

This is provided through our unique work experiences in horticulture, woodwork, gardening, horse care/riding, catering and retail and animal husbandry.

Since 2002 when the project joined the Family Care Trust, the farm has developed significantly. There is now a modern barn where machinery is stored, as well as housing a woodworking unit. In 2008 NBF were awarded a grant to build the stable block and have since been awarded a Riding Establishment Permit that will allow the development of a riding school. A new building, opened in late 2011, includes a training kitchen and café to provide service users with the opportunity to gain commercial catering/retail skills and qualifications.
2015 Season Supported Charities (Raised £3,866)
Solihull Age UK
Heartlands Hospital
Ward19
Solihull Age UK aims to work with and for all older people in the borough, recognising and respecting their vast contribution to the life of the community.

Age UK Solihull's combined Information & Advice Services handled 36,041contacts during 2014-15, comprising 17,834 contacts in, resulting in18,207 contacts out, by telephone, office visits, post, email and at events.

Our Linking People Service reached 1,521 older people and created 3,450
referrals to partneragencies in Solihull.

Ward 19 at Heartlands Hospital treats some of the most poorly patients in the region. The specialist cancer unit treats haematological cancer, which includes serious diseases such as leukaemia. A highly skilled multidisciplinary team is on hand to provide a top quality care, offering individualised treatment and support to all patients with haematological cancer.
2014 Season Supported Charities
(Raised £3,730)
Acorns Children's Hospice
Motor Neurone Disease
Association
Established in 1988, Acorns Children's Hospice Trust is a registered charity offering a network of care for life limited and life threatened children and young people, and their families, across the heart of England. These children and young people are not expected to reach adulthood and require specialist care 24 hours a day, 7 days a week. In the last year Acorns has supported over 700 children and more than 1,050 families, including those who are bereaved.Acorns is the only organisation that provides this level of care to these vulnerable youngsters whilst offering a range of support services to the whole family to help them cope at every stage of their child's life and beyond into bereavement.
The Motor Neurone Disease Association is the only national charity in England, Wales and Northern Ireland focused on MND care, research and campaigning. We are a membership organisation with nearly 8,000 members forming a powerful national and local network that provides information and support alongside fighting for improved services.
2013 Season Supported Charities (Raised £2350)
Solihull Mind
Warwickshire and Northampton Air Ambulance

As a local, user led, mental health organisation, Solihull Mind seeks to improve the quality, quantity, and accessibility of services for people with emotional distress…[believing] that people with mental health problems…should have the right to live an ordinary life in the community with the necessary support to ensure

fulfillment

and independence.'

As part of the range of services offered, Solihull Mind have a 3 acre site in Knowle where people can go and meet and work alongside other people, grow organic flowers and vegetables, help out with general handiwork, maintenance and conservation, and play table tennis and football.

Warwickshire & Northamptonshire Air Ambulance will reach double figures this year as it celebrates an incredible 10 years of lifesaving work. They attend many different accidents from road traffic collisions, horse riding accidents, sporting injuries and medical emergencies such as cardiac arrests – to name but a few!

Flying out of Coventry Airport, they attend an average of three rescue missions every single day (that's right, even Christmas Day!) with the capability to attend even more should the need arise. Each rescue mission costs an average of £1,400 so they need dedicated fundraisers to ensure that our helicopter remains in the sky.
2012 Season Supported Charities (Raised £1500)
Over the course of the 2012 season, Sing! Bentley Heath's fund raising activities generated over £1500 which was shared between our nominated causes, the Brain Tumour Trust and Marie Curie Cancer Care who have a local hospice.
2011 Season Supported Charities (Raised £750)